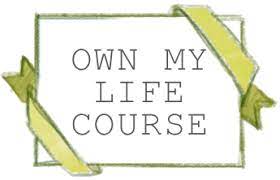 The course explores how women can regain ownership of our lives including owning our mind, body, choices, relationships, world, feelings.
The Own My Story Journal provides women with space for reflective practice, and includes all the information provided throughout the course. This becomes an ongoing resource for women after the course has finished.
For more information on the course https://www.ownmylifecourse.org/
To book a space on our next course please get in touch. Courses run January, April and September each year.